"Mission Onlus": Major Beauty Competition Titleholders Raise €35,000 for Charity
Recently 34 global ambassadors representing 150 nations gathered in Italy to hold fundraising events and a charity fashion show. All proceeds contributed to the reconstruction of a kindergarten in Civitella del Tronto, Abruzzo, that was largely damaged by the Italian earthquakes of 2016.
This initiative was organized by Mission Onlus, a non-profit association chaired by Valeria Altobelli, Miss World Italy 2004. The association was founded to defend the rights of women and children, and to empower them to rise above abuse, discrimination, and other obstacles. For its inaugural project, Mission Onlus chose to benefit a kindergarten that had been destroyed by two earthquakes in August and October of 2016, measuring a magnitude of 6.2 and 6.6 respectively.
Mission Onlus gathered the 34 global ambassadors, former titleholders of the world's five most prestigious competitions — Miss Universe, Miss World, Miss Supranational, Miss International, Miss Grand International, and also from Miss Earth— from June 21 to June 26, 2017, to host a charity dinner, a sports broadcast, and a charity fashion show. The ambassadors also participated in dialogues regarding future charity projects benefitting women and children across the globe.
The events cumulated in a night of culture and fashion, "Un Battito Meraviglioso", or "A Wonderful Beat", held at the Civitella del Tronto Fortress. The ambassadors presented gowns by Italian designer Abruzzo Alessandro Angelozzi while bearing the flags of their respective countries. They were followed by 11 professional athletes, many of whom who have represented Italy at the Olympic Games.
Following the event, the ambassadors were given the opportunity to tour Rome and learn about Italian language and culture.
In total, Mission Onlus raised €35,000 to contribute to the rebuild of the affected Civitella del Tronto kindergarten.
THE AMBASASSORS:

Americas

Geisha Montes de Oca - Miss World Dominican Republic 2008
Julia Gama – Miss World Brazil 2014, Miss World 2014 TOP 11, Miss World 2014 BEAUTY WITH A PURPOSE
Laura Jane Bermudez – Miss Supranational Aruba 2015
Lorena Lavriviere – Miss Supranational Peru 2015
Michelle Bertolini – Miss International Venezuela 2013
Rossana Redondo – Miss Colombia 1997 finalist
Tijana Arnautovic – Miss World Canada 2006
Asia
Amelie Wei – Miss Universe China 2016 TOP 15
Badamgerel Khurelbaater – Miss International Mongolia 2009
Grace Zhu – Miss Supranational Taiwan 2015, Miss Grand Taiwan 2016
Jin Ye – Miss Universe China 2013, Miss Universe 2013 TOP 16, Miss Universe 2013 CONGENIALITY
Li ZhenYing – Miss Universe China 2016
Rita Lukin – Miss World Israel 2004
Valerie Lim – Miss Universe Singapore 2011
Harumi Mashiko – Miss World 2004 chaperone
Africa
Barbara Kimbugwe – Miss World Uganda 2004
Mamahlape Matsoso – Miss World Lesotho 2013
Perihan Fateen – Miss Supranational Egypt 2015
Sonia Gisa – Miss Supranational Rwanda 2015, Miss Supranational 2015 AFRICA and Top 20 semi-finalist, Miss Grand Rwanda 2016
Europe
Agnesa Vuthaj – Miss World Albania 2004, Miss Universe Albania 2005
Camila Barraza – Miss Universe Kosovo 2016
Constantina Evripidou – Miss World Cyprus 2004
Jelena Mandic – Miss Universe Serbia & Montenegro 2005
Justyna Rajczyk – Miss Earth Poland 2012
Lidia Santos - Miss Malaga 2011
Line Sølling Borup – Miss World Denmark 2004
Maite Medina – Miss World Spain 2004
Maria Spiridaki – Miss World Greece 2004
Ruska Bochoidze – Miss Universe Georgia 2005
Susanna Marie Kobylinski – Miss World Germany 2010, Miss World 2010 TOP 25
Tereza Fajksová – Miss Earth Czech Republic 2012, Miss Earth 2012 WINNER
Valeria Altobelli – Miss World Italy 2004 – MISSION ORGANIZER
ATHLETES
Christof Innerhofer – Alpine Skii Racing, Sochi 2014 Downhill SILVER, Sochi 2014 Combined BRONZE
Daniela Masseroni – Gymnast, Athens 2004 SILVER
Gianpaolo Calvarese - Serie A and B referee
Ivana Di Martino – Marathon runing
Luigi Samele – Fencing, London 2012 Team BRONZE
Mara Santangelo – Tennis
Margherita Granbassi – Fencing, Beijing 2008 Foil BRONZE, Beijing 2008 Team foil BRONZE
Moreno Torricelli – Football manager and former defender
Patrizio Oliva – Boxing, Moscow 1980 Light Welterweight GOLD
Riccardo Pittis – Basketball
Simone Venier – Rowing, Beijing 2008 Quadruple Sculls SILVER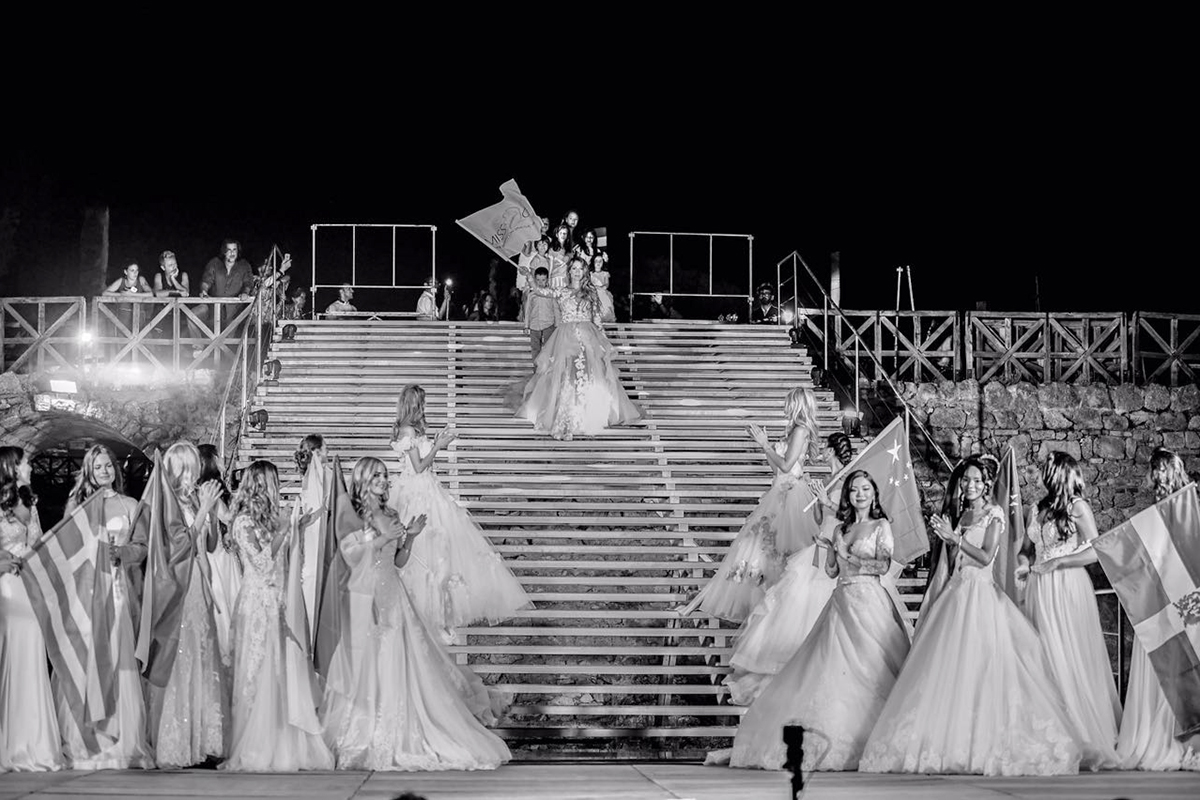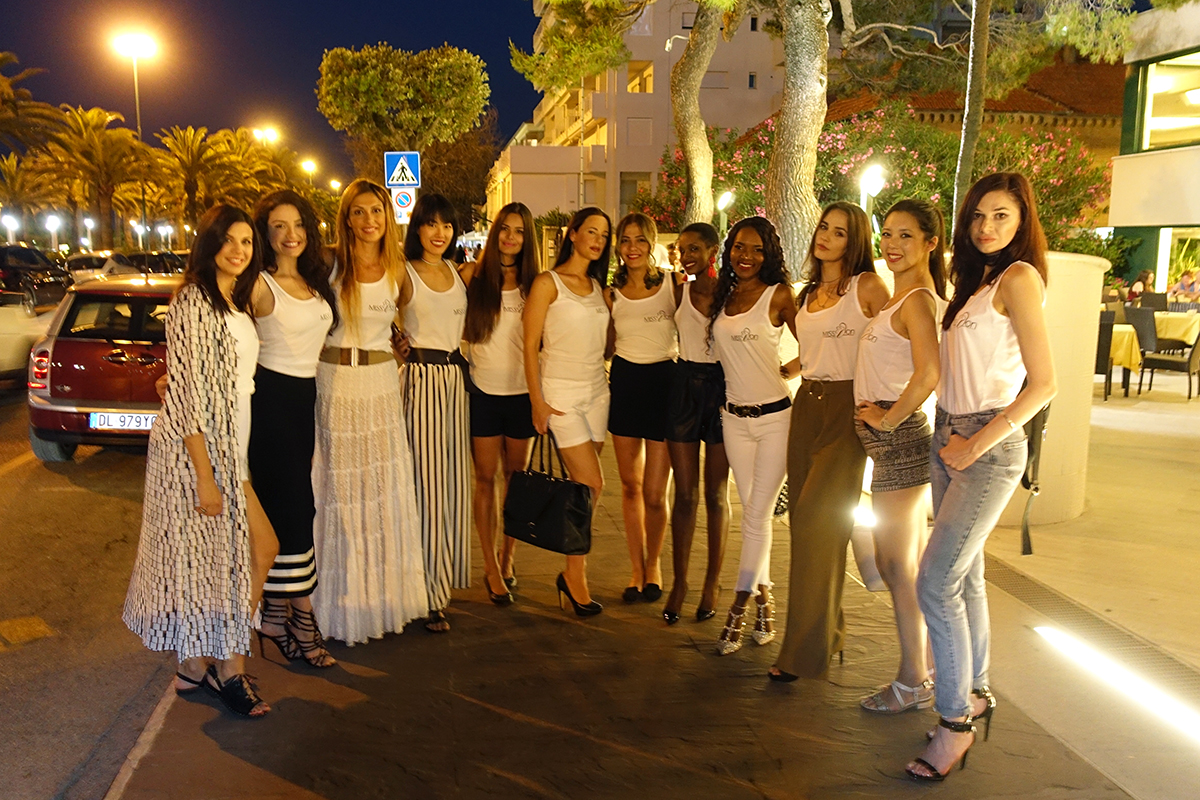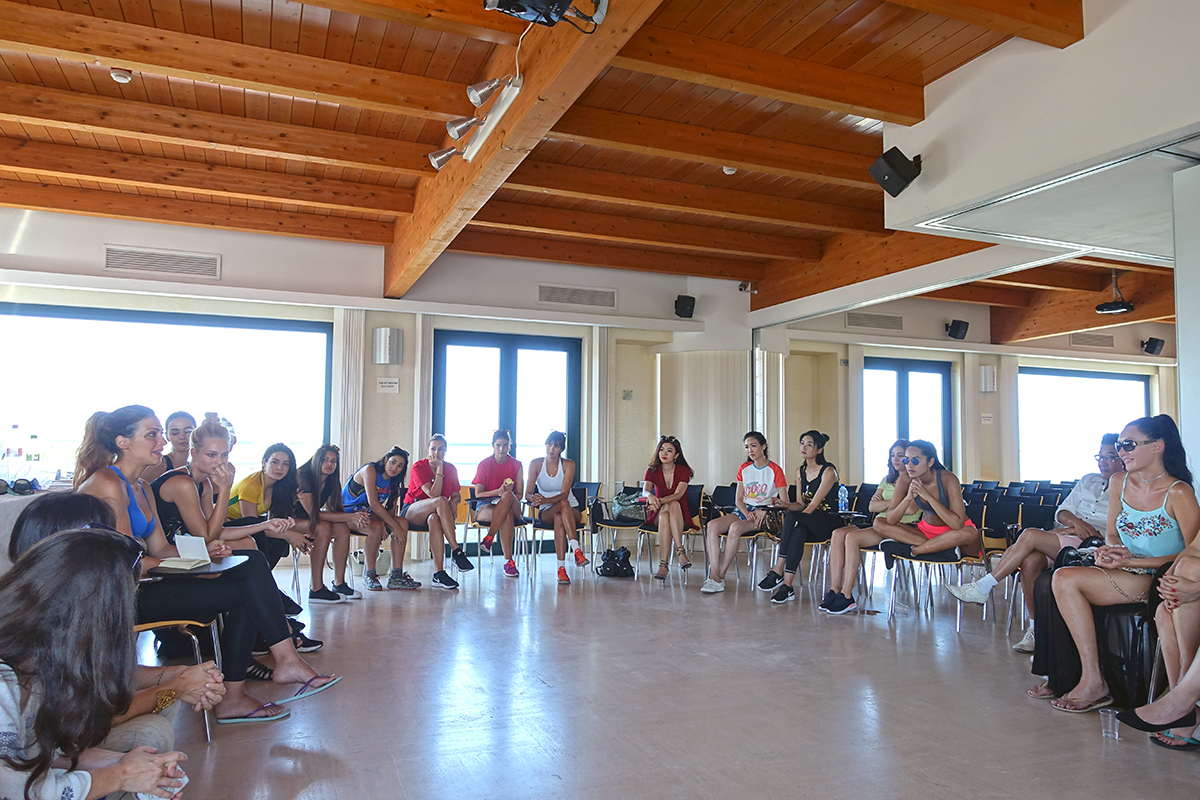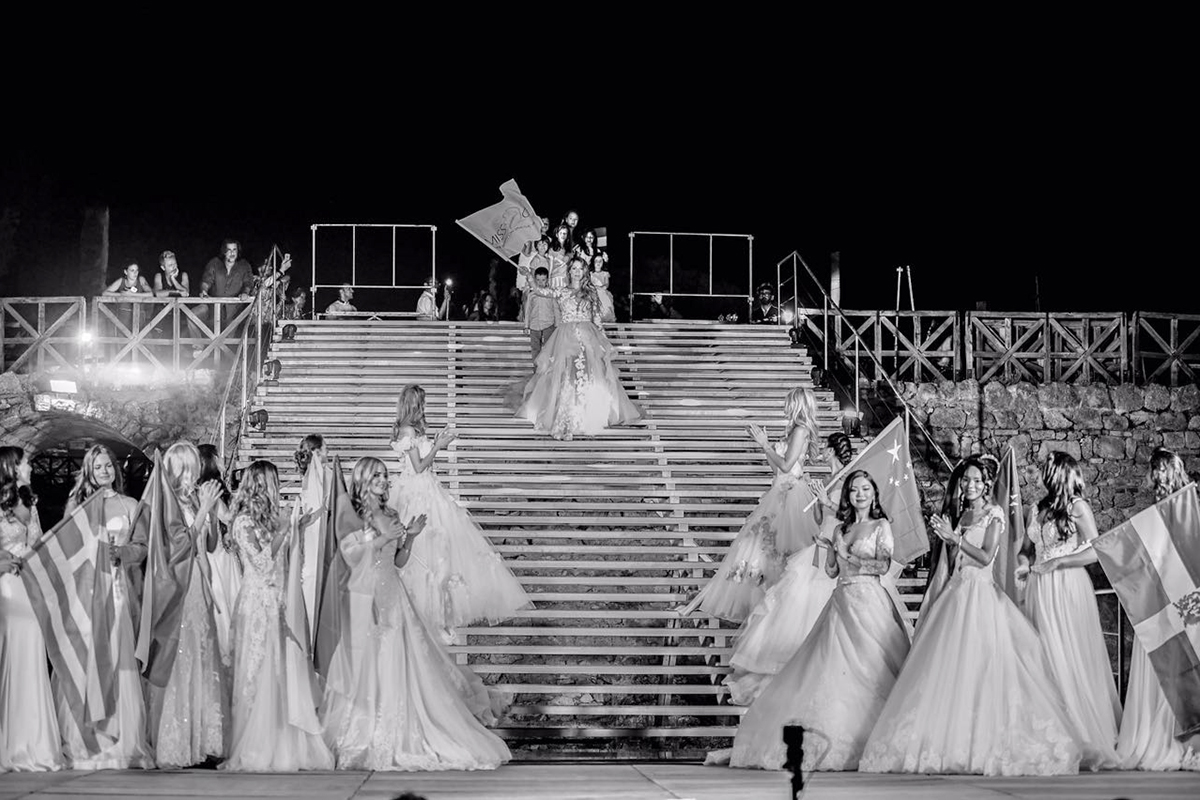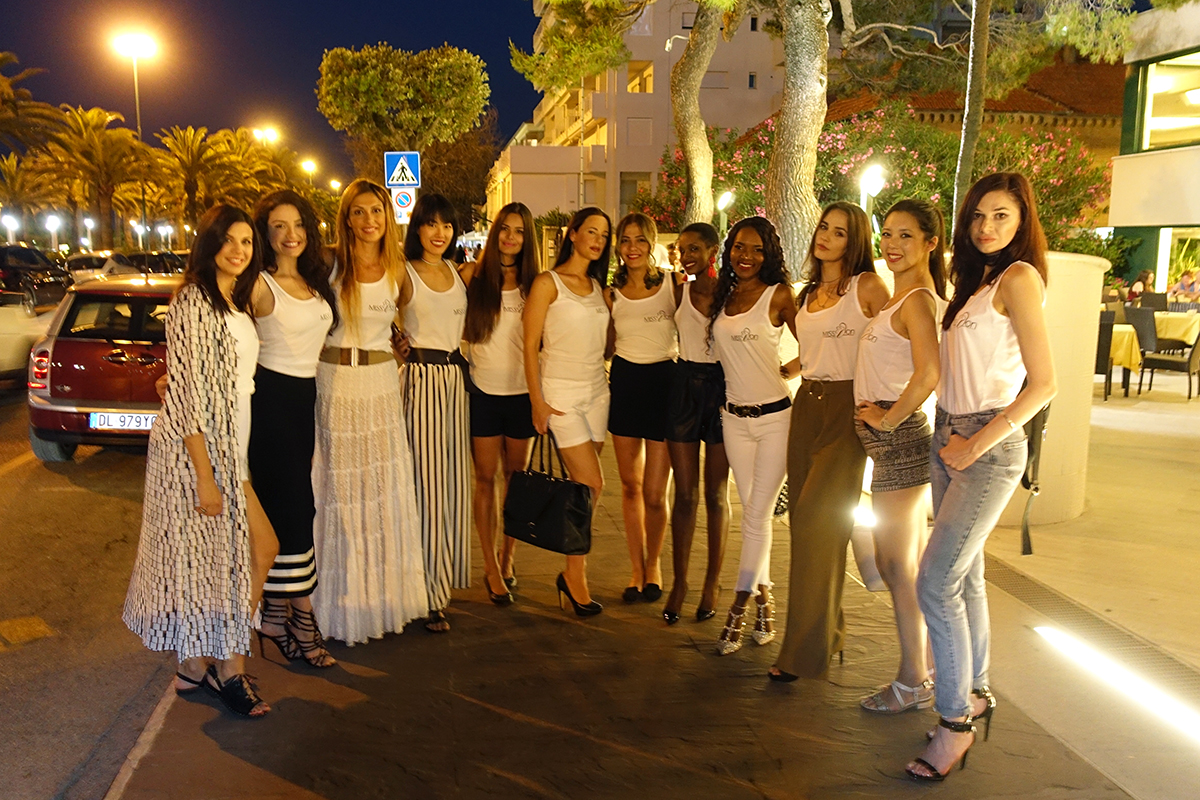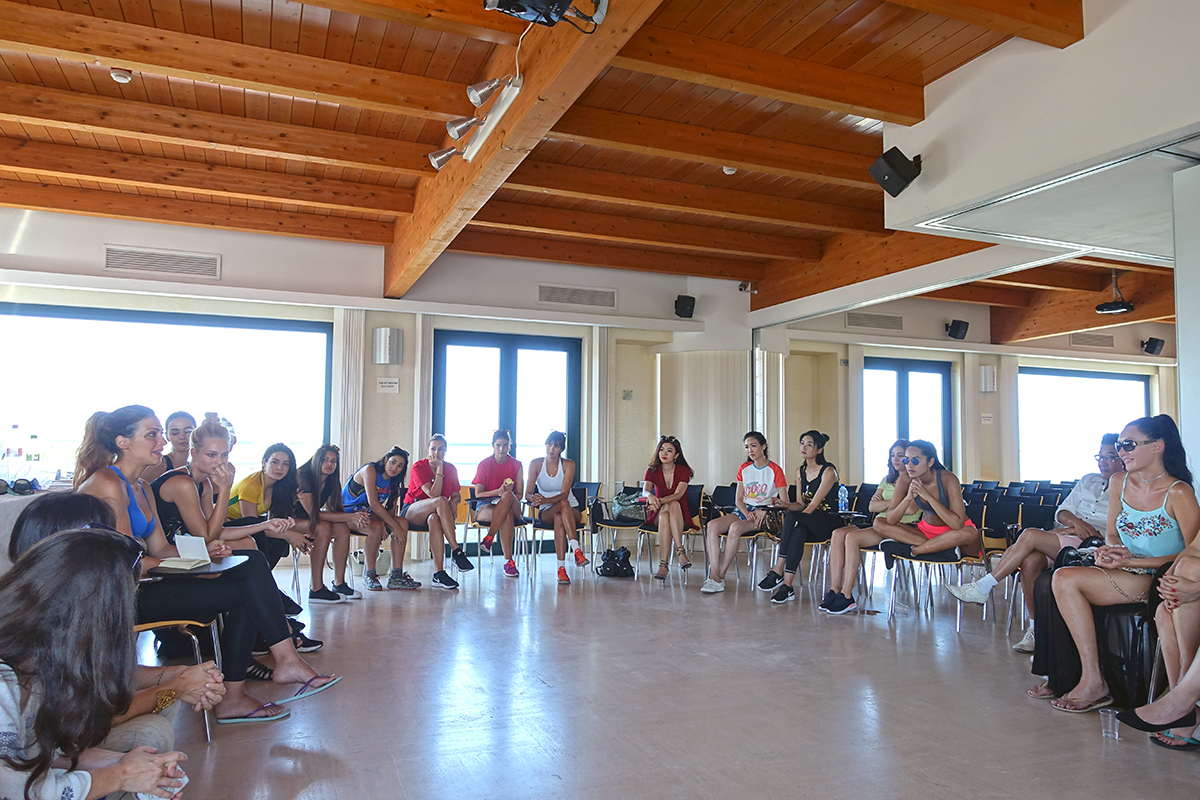 ABOUT MISSION
Mission Onlus is an international non-profit association based in Italy with a network of over 150 country representatives. By connecting female leaders across the globe, Mission thinks globally and acts locally. Our projects empower women and children to rise above abuse, discrimination, and other obstacles and create better lives for themselves.
To learn more about Mission Onlus, visit: http://www.mission-ngo.org/
To donate to Mission Onlus, visit: http://www.mission-ngo.org/donazione/
To learn how to get involved with Mission Onlus, please contact Valeria Altobelli at: innerbeautycansavetheworld@gmail.com
Special thanks to Grace Zhu!!
Global Beauties supports this wonderful initiative, it is great to see beauty queen who no longer have interest in winning a contest to donate their time, energy and put all their love into such a noble cause. Way to go, girls!!